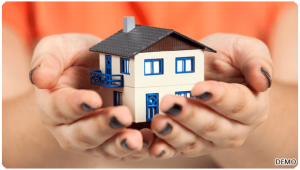 Are you facing problems with the tenants? or unable to collect rentals from tenants?
"BBG1, Inc." offers the most comprehensive and complete residential property management service. With our many years of experience in residential management and tenant evictions, our associates are eager to help and assist you in any way possible.
If you plan to invest for your retirement or build a real estate empire, our agents will take the time to understand your needs and design a unique approach to maximize your earning potential.
Our services include:
Property Listing, Advertisement & Marketing
Lease Negotiations
Tenant Selection, Screening & Placement
Collection of all Monthly Rentals & Other Charges due the Owner
Facilitate Tenant Requests & Complaints
Coordination of all Necessary & Routine Maintenance
Property Inspections
We maximize our management results through our unique combination of ability, knowledge, and experience; committed to exemplifying the highest standards of integrity, and always valuing the contribution and importance of our team members, clients, residents, and industry partners.
Our advantages are:
Lease administration
Preventive and recurring maintenance
Capital improvement management
Energy conservation programs
Legal compliance programs
Tenant relations/Leasing Services
Rent collections, calls, quarterly inspections
Processing monthly reports/Tenant Screening
Customized management agreement for each client
We know how stressful the responsibility of managing every aspect of owning residential property on your own can be, which is why our goal is to alleviate as much of that burden as we can.
We offer an exclusive 3 month trial so you can see for yourself how wonderful it is to have a reliable property management company on your side. We offer flexible agreements because not everyone needs the same type of services. Give us a call today at (832) 327-4666 to learn more.