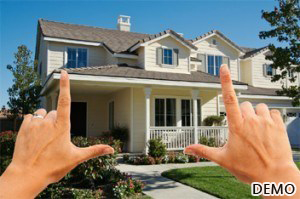 Are you searching for a property management company to manage your rental property, real estate investment, community or association?
If so, you have come to the right place. "BBG1, Inc." is the #1 company for helping the property owners and association or community board members to find property managers that best match their management needs.
What does a property management company do?
Management companies deal directly with prospects and tenants, saving you time and worry over marketing your rentals, collecting rent, handling maintenance and repair issues, responding to tenant complaints, and even pursuing evictions.
We strive for stress free property management. You can expect luxury services with "BBG1, Inc.", where we offer the following property management services:
Provide timely collection of tenant rents and pass-thru.
Provide day-to-day bookkeeping while maintaining a computerized general ledger.
Supervise maintenance personnel and outside contractors.
Maintain property to the highest industry standards.
Obtain insurance and other building services at competitive rates.
Provide marketing program to advertise and merchandise space.
Screen tenants with credit and criminal background checks.
Maintain good tenant relations.
Extensive and Aggressive Marketing of your Home
Market Analysis of the Rental Value of Your Property
Our professionals help to manage your real estate assets with great care. We are an experienced Property Management Company whose goal is to responsibly manage your residential and commercial properties to maximize your return.
We believe that providing honest, responsive services built on sustainable business practices we can grow together. We provide our clients with 24-hour emergency repair services. We minimize the cost of repairs and maintenance using our extensive network of contractors, vendors, and handymen.
Our strengths are:
Extensive experience in residential and commercial management.
Multiple established contacts with subcontractors and suppliers.
On-staff repair, painting and cleaning personnel.
24 hour emergency service.
Expert knowledge of landlord-tenant laws and regulations.
Creative, problem-solving, proactive personnel.
We can streamline collections and dealings with vendors as well as oversee general maintenance, repairs and major renovations. Our services will help you reduce turnover while striving to maintain above-average rental rates.
We are well versed in city laws, code and procedures and our understanding of the local government keeps you from getting lost in the bureaucracy. Contact us for more information at (832) 327-4666